STCL Houston Professor Richard Carlson Elected Fellow of the College of Labor and Employment Lawyers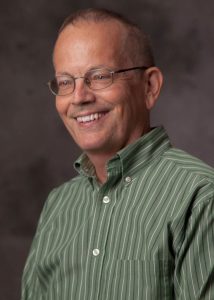 The College of Labor and Employment Lawyers this week announced the election of South Texas College of Law Houston Professor Richard Carlson as a new Fellow of the 24-year-old nonprofit association.
According to the College, "Election as a Fellow is the highest recognition by one's colleagues of sustained outstanding performance in the profession, exemplifying integrity, dedication, and excellence.
"Our Fellows are recognized as distinguished members of the labor and employment community who promote achievement, advancement, and excellence in the practice by setting standards of professionalism and civility, by sharing their experience and knowledge, and by acting as a resource for academia, the government, the judiciary, and the community at large."
The twenty-fourth installation of Fellows will be held Nov. 9, 2019 in New Orleans, Louisiana, concurrent with the American Bar Association's Labor and Employment Law Section's Continuing Legal Education Conference. With the current installation, the College is represented by more than 1,400 members in 46 states, the District of Columbia, Puerto Rico, and eight Canadian provinces.
"Election as a Fellow of the College of Labor and Employment Lawyers is a tremendous honor and recognition for Professor Richard Carlson," said Don Guter, president and dean of South Texas College of Law Houston. "This acknowledgment is a testament to his many contributions to the field — both as an academician and a practicing attorney."
Carlson teaches and writes in the fields of employment Law, including discrimination and collective bargaining, family law, and contracts. He is the author of a casebook, Employment Law, which is now in its second edition. He also is the author and editor of two annually updated and annotated statutory compilations, Carlson's Federal Employment Laws Annotated(West Group) and Carlson's Texas Employment Laws Annotated(West Group). Carlson is a regular speaker at continuing legal education programs in the area of employment law. Since 1985, Professor Carlson has presented at more than fifty continuing legal education conferences.
"I'm honored to serve with the Fellows of the College, many of whom have been my mentors, friends and guiding lights for many years," said Carlson. "I look forward to participating in the many ways that the College serves the legal profession and the public."
Carlson joined South Texas College of Law Houston in 1995 as an assistant professor and earned tenure in 1990. He earned a bachelor's degree from Wake Forest University and a law degree from the University of Georgia.