New Faces – Spring/Summer 2016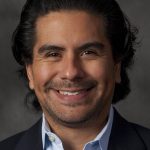 Carlos Calderon, Clinical Teaching Fellow
Carlos Andres Villejo Calderon earned his JD from Cornell in 2012 and his undergraduate degree in government from the University of Texas at Austin in 2004. A native of Houston, Carlos joins our clinical teaching community after several lengthy stints in Austin with the Texas Legislature. Between undergraduate and law school he served on the legislative staff of Lt. Gov. David Dewhurst for the 80th and 81st Legislative Sessions. Following law school, he returned to Austin as General Counsel for State Senator Eddie Lucio, Jr., then Chief of Staff for State Representative Mary E. Gonzalez.
Carlos decided on a public interest law career path during his first year in law school, guided by these words from Cesar Chavez, "the end of all education should surely be service to others." Carlos is starting his fellowship in the Family Law Clinic.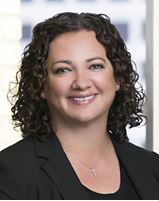 Tenley Krueger, Adjunct Professor – Patent Clinic
A 2001 graduate of Tulane University Law School, Tenley brings 15 years of intellectual property experience to her adjunct teaching and supervising role in the Patent Clinic. Tenley has worked in both private and corporate practice settings, with an emphasis on oilfield services and practices, including polymer science and petrochemical processing.