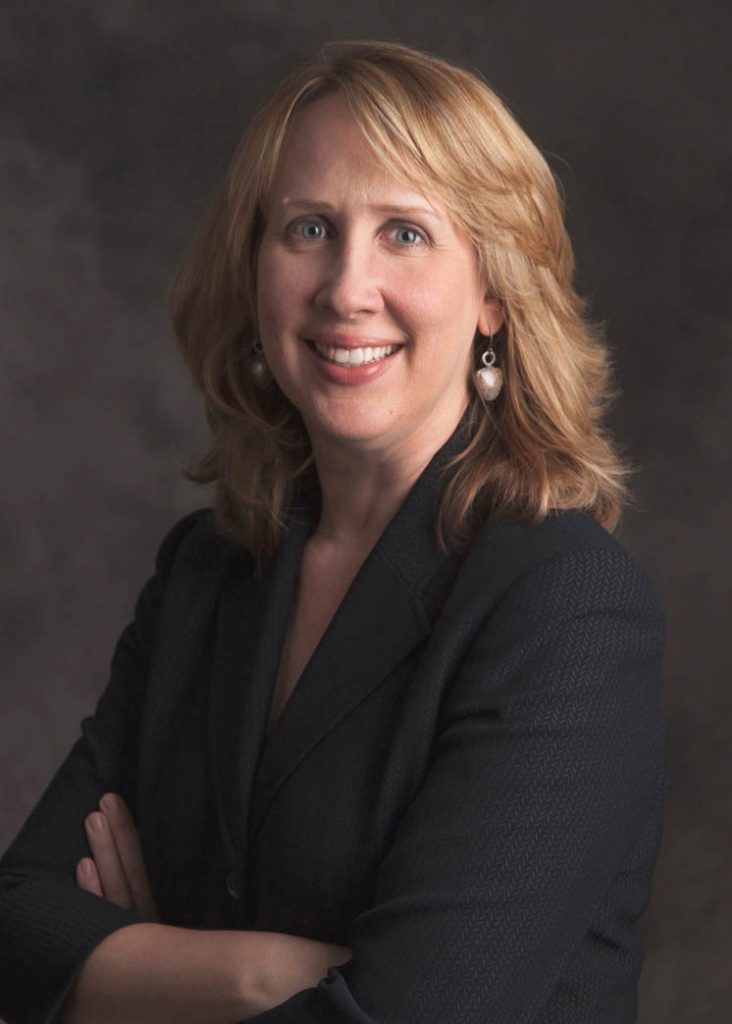 Helen and Harry Hutchens Research Professor and Professor of Law
B.A., Texas Tech University
J.D., Texas Tech University
Areas of Expertise
Criminal Law
Criminal Procedure
Legal Research & Writing
Mental Health Law
Office: 629T
Amanda Peters joined the South Texas College of Law Houston faculty in 2007. She teaches Legal Research and Writing, Texas Criminal Procedure, and Criminal Litigation Drafting. Prior to joining the faculty, Professor Peters worked at the Harris County District Attorney's Office in Houston where roughly half of her career centered on litigation and the other half centered on appellate practice. Over the course of her career, she tried 40 jury trials and authored 182 appellate briefs. Professor Peters also worked as a criminal defense attorney, representing clients at the trial court level and on appeal before beginning her work at South Texas College of Law Houston. She has spoken and written on legal research and writing, criminal law and procedure, mental health law, therapeutic jurisprudence, and human trafficking.
---
Show / Hide Bibliography
ARTICLES
New Frontiers for Conditional Release , ___ Behav. Sci. & L. ___ (forthcoming) (peer edited).
Reconsidering Federal and State Obstacles to Human Trafficking Victim Status and Entitlements , 2016 Utah L. Rev. ___ (forthcoming).
Improving Insanity Aftercare , 42 Mitchell Hamline L. Rev. 564 (2016) (with Indira Azizi Lex).
Modern Prostitution Legal Reform and the Return of Volitional Consent , 3 Va. J. Crim. L. 1 (2015).
Resource Problem Solving in Therapeutic Courts , 2 Mental Health L. & Pol'y J. 117 (2013).
Disparate Protections for American Human Trafficking Victims , 61 Clev. St. L. Rev. 1 (2013).
Lawyers Who Break The Law: What Congress Can Do To Prevent Mental Health Patient Advocates From Violating Federal Legislation , 89 Or. L. Rev. 133 (2010).
The Meaning, Measure, and Misuse of Standards of Review , 13 Lewis & Clark. L. Rev. 233 (2009).
Thirty-One Years in the Making: Why the Texas Court of Criminal Appeals' New Single-Method Approach to Lesser-Included Offense Analysis is a Step in the Right Direction , 60 Baylor L. Rev. 231 (2008).
An Analysis of Texas Capital Sentencing Procedure: Is Texas Denying Its Capital Defendants Due Process by Keeping Jurors Uninformed of Parole Eligibility? 29 Tex.Tech L. Rev. 1111 (1998).
BOOKS
Texas Criminal Procedure and Evidence (New York: Wolters Kluwer Law and Business, 2017).
PRESENTATIONS & PROCEEDINGS
Improving Insanity Aftercare, Therapeutic Jurisprudence Conference, Suffolk Law School, Boston, Massachusetts (September 25, 2015).
The Legal Success and Therapeutic Failure of American Sex Trafficking Laws , International Congress on Law and Mental Health, Vienna, Austria (July 12-17, 2015).
Ethical Consideration in Human Trafficking Cases , Just Ethics CLE, South Texas College of Law Houston, Houston (May 9, 2014).
Mental Health Courts, The Study and Practice Of Law In A Therapeutic Key: An Introduction to Therapeutic Jurisprudence , Invited Participant, Suffolk Law School, Boston, Massachusetts (April 11, 2014).
American Legal Writing & Research , Ocean University Law School, Qingdao, Shandong Province, China (May 14, 2013).
Therapeutic Court Troubleshooting, The Mental Health Law & Policy Journal Symposium: New Voices in Mental Health & Drug Courts , University of Memphis Cecil C. Humphreys School of Law, Memphis, Tennessee, October 19, 2012.
Legal Disparity in the Protection of Human Trafficking Victims, Just Rights , University of Saskatchewan Law School, Saskatoon, Canada, September 24, 2012.
Disparate Protections for American Human Trafficking Victims , Southeastern Association of Law Schools (SEALS) Conference, Amelia Island, Florida, July 30, 2012.
What Readers Want and How to Make Writers Care , 2012 Legal Writing Institute Biennial Conference, Palm Desert, California, June 1, 2012.
Teaching Standards of Review More Effectively: Giving Students Context Through Standard of Review Policy and History , 9th Annual Rocky Mountain Legal Writing Conference, Sandra Day O'Connor College of Law, Arizona State University, March 13-14, 2009.
Moderator, Embezzlement and Other Theft – What Companies Face and How They Deal with it , White Collar Practice for the Business Lawyer and In-House Counsel (Houston, South Texas College of Law Houston, 2008). (Tab H)
---