We foster a supportive culture where students recognize the value of working together and professors are committed to supporting their students.
Our alumni have gone on to distinguished careers in public service, corporate law, judiciary, and some of the nation's premier firms.
Graduates of South Texas College of Law Houston enjoy one of the state's highest employment rates.
Our students graduate with some of the lowest debt burdens among private law schools in Texas.
National Jurist magazine lists South Texas College of Law Houston as one of the most diverse in the country.
Our 19 legal practice clinics give students the chance to handle real cases on behalf of those who need it most.
We offer a legal education that blends case law theory with relevant experience and professional opportunities.
Our Advocacy Program has trained student teams that have won more than 125 national championships—more than any other law school in the country.
We believe that an accessible legal education can be a powerful force for positive change.
Located in downtown Houston, home to one of the nation's largest legal communities, we offer unparalleled access to internships and job opportunities.
Our graduates consistently outperform the five-year average bar pass rate for Texas.
PATHWAYS TO PRACTICE
Current and prospective students can learn about different career options in many legal fields, what it's like to practice in those fields, and how to plan a curriculum to emphasize desired career goals.
Find Your Pathway
LAW SCHOOL NEWS
South Texas College of Law Houston's (STCL Houston) moot court program is ranked No. 1 in the nation, according to new data compiled by the University of Houston Law Center's (UHLC) Blakely Advocacy Institute. Each year, the Institute ranks law schools across the nation using a scoring system that evaluates the quality of the moot […]
More »
FACULTY IN THE NEWS
The Washington Times quoted Professor Josh Blackman in an article titled, "Accusations fly against Kavanaugh in craziest Supreme Court confirmation hearings in decades."
News Radio 740 (KTRH) quoted Professor Charles "Rocky" Rhodes in an article titled, "Texas GOP Closely Watching Kavanaugh Hearings."
The Washington Examiner published an editorial co-authored by Professor Geoffrey S. Corn titled, "Israel's security remains fragile."
The Houston Chronicle published an editorial by President and Dean Don Guter titled, "Haspel's record of torture makes her unfit to serve as CIA director."
The Dallas Morning News quoted Professor Derek Fincham in an article titled, "70 million-year-old Tyrannosaurus skull is caught in tug-of-war."
The Charlotte Observer quoted Professor Kenneth Williams in an article titled, "'The show must go on somewhere': How Charlotte police are prepping for RNC protests."
The Houston Chronicle quoted Associate Dean of Advocacy T. Gerald Treece in an article titled, "South Texas College of Law Houston – real life experiences."
EVENTS
Come learn all about opening your own practice.  Hear practical tips and advice for setting up and running your own practice from experts in various practice areas.  This program is pending approval for 3 hours of TX CLE credit.  A light breakfast will be provided.  RSVP on Symplicity under the "Events" tab or via e-mail […]
LEGAL CLINICS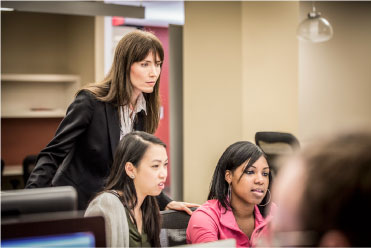 Real World Experience, Critical Representation
Our 19 clinics offer students the chance to learn valuable, real-world legal skills by providing critical legal representation to traditionally under-represented populations.