We foster a supportive culture where students recognize the value of working together and professors are committed to supporting their students.
Our alumni have gone on to distinguished careers in public service, corporate law, judiciary, and some of the nation's premier firms.
Graduates of South Texas College of Law Houston enjoy one of the state's highest employment rates.
Our students graduate with some of the lowest debt burdens among private law schools in Texas.
National Jurist magazine lists South Texas College of Law Houston as one of the most diverse in the country.
Our 23 legal practice clinics give students the chance to handle real cases on behalf of those who need it most.
We offer a legal education that blends case law theory with relevant experience and professional opportunities.
Our Advocacy Program has trained student teams that have won 133 national championships—more than any other law school in the country.
We believe that an accessible legal education can be a powerful force for positive change.
Located in downtown Houston, home to one of the nation's largest legal communities, we offer unparalleled access to internships and job opportunities.
Our graduates consistently outperform the five-year average bar pass rate for Texas.
PATHWAYS TO PRACTICE
Current and prospective students can learn about different career options in many legal fields, what it's like to practice in those fields, and how to plan a curriculum to emphasize desired career goals.
Find Your Pathway
LAW SCHOOL NEWS
South Texas College of Law Houston recently announced the addition of five new members to the board of directors of Houston's oldest law school. Joining the board are Michael E. Cokinos and STCL Houston alumni Aparna Dave '02, Ephraim del Pozo '97, Mary-Olga Lovett '93, and Aaron M. Reimer '07. "We are proud to welcome […]
More »
FACULTY IN THE NEWS
KVUE-TV interviewed Professor Kenneth Williams for a story titled, "Travis County DA believes enough evidence to prove Rosa Jimenez 'likely innocent.'"
News Radio 740 (KTRH) quoted Professor Josh Blackman in an article titled, "Ruling to the Right: Supreme Court Settles In."
Professor Njeri Mathis Rutledge published an editorial in USA Today titled, "Weary but undaunted: Black women made the Joe Biden-Kamala Harris inauguration happen."
The Houston Chronicle quoted Professor Richard Carlson in an article titled, "Can you be required to get a COVID-19 vaccine before going back to work?"
MSN quoted Associate Dean and Professor Catherine Greene Burnett in an article titled, "Eviction crisis looms as millions rely on federal moratorium expiring this month."
Fox 26 Houston quoted Staff Attorney Eric Kwartler in an article titled, "Constable offers free legal help as Houston has 2nd highest eviction cases in country."
LEGAL CLINICS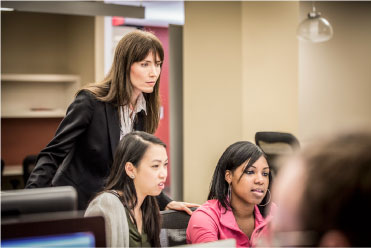 Real World Experience, Critical Representation
Our 19 clinics offer students the chance to learn valuable, real-world legal skills by providing critical legal representation to traditionally under-represented populations.