We foster a supportive culture where students recognize the value of working together and professors are committed to supporting their students.
Our alumni have gone on to distinguished careers in public service, corporate law, judiciary, and some of the nation's premier firms.
Graduates of South Texas College of Law Houston enjoy one of the state's highest employment rates.
Our students graduate with some of the lowest debt burdens among private law schools in Texas.
National Jurist magazine lists South Texas College of Law Houston as one of the most diverse in the country.
Our 15 legal practice clinics give students the chance to handle real cases on behalf of those who need it most.
We offer a legal education that blends case law theory with relevant experience and professional opportunities.
Our Advocacy Program has trained student teams that have won more than 120 national championships—more than any other law school in the country.
We believe that an accessible legal education can be a powerful force for positive change.
Located in downtown Houston, home to one of the nation's largest legal communities, we offer unparalleled access to internships and job opportunities.
Our graduates consistently outperform the five-year average bar pass rate for Texas.
PATHWAYS TO PRACTICE
Current and prospective students can learn about different career options in many legal fields, what it's like to practice in those fields, and how to plan a curriculum to emphasize desired career goals.
Find Your Pathway
LAW SCHOOL NEWS
On Saturday, Jan. 21, more than 100 people packed the Emilie Slohm Conference Center at South Texas College of Law Houston for the 31st "Law & the Media" seminar, co-sponsored by the Houston Bar Association, the Society of Professional Journalists, and the Houston Press Club. The annual event brings together Houston attorneys, journalists, and students […] More »
FACULTY IN THE NEWS
Texas Public Radio, the Texas Standard, and KUT (90.5) quoted Professor Charles "Rocky" Rhodes in an article entitled, "Explaining How the Travel Ban Became a 'Confusing Procedural Mess.'"
MSN, Bloomberg, and Yahoo! Finance quoted Professor Josh Blackman in an article entitled, "Fixing Trump Executive Order's Legal Problem is No Easy Task."
U.S. News & World Report and MSN quoted Professor Geoffrey S. Corn in an article entitled, "The Terrifying Weapons at Trump's Disposal."
EVENTS
As law students, we find ourselves with a unique set of legal skills and knowledge  to be able to give back to our communities in a way that others cannot.  Come find out how you can help individuals and organizations with real-life issues and challenges, while gaining practical experience. Featuring Speakers: Maliha Mian, founder of […]
LEGAL CLINICS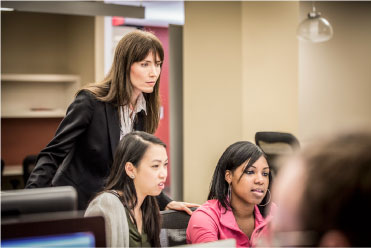 Real World Experience, Critical Representation
Our 15 clinics offer students the chance to learn valuable, real-world legal skills by providing critical legal representation to traditionally under-represented populations.