We foster a supportive culture where students recognize the value of working together and professors are committed to supporting their students.
Our alumni have gone on to distinguished careers in public service, corporate law, judiciary, and some of the nation's premier firms.
Graduates of South Texas College of Law Houston enjoy one of the state's highest employment rates.
Our students graduate with some of the lowest debt burdens among private law schools in Texas.
National Jurist magazine lists South Texas College of Law Houston as one of the most diverse in the country.
Our 19 legal practice clinics give students the chance to handle real cases on behalf of those who need it most.
We offer a legal education that blends case law theory with relevant experience and professional opportunities.
Our Advocacy Program has trained student teams that have won more than 125 national championships—more than any other law school in the country.
We believe that an accessible legal education can be a powerful force for positive change.
Located in downtown Houston, home to one of the nation's largest legal communities, we offer unparalleled access to internships and job opportunities.
Our graduates consistently outperform the five-year average bar pass rate for Texas.
PATHWAYS TO PRACTICE
Current and prospective students can learn about different career options in many legal fields, what it's like to practice in those fields, and how to plan a curriculum to emphasize desired career goals.
Find Your Pathway
LAW SCHOOL NEWS
Students from South Texas College of Law Houston recently experienced a once-in-a-lifetime opportunity: learning from a justice of the nation's High Court in an intimate, one-on-one setting. The Honorable U.S. Supreme Court Justice Ruth Bader Ginsburg taught during the third session of STCL Houston's study abroad program at the University of Malta's Valletta campus the […]
More »
FACULTY IN THE NEWS
The Washington Times published an editorial by Professor Josh Blackman titled, "College students should learn from the Supreme Court: Free speech protects everyone."
The Houston Chronicle quoted Professor Matthew Festa in an article titled, "Harris County OKs stricter development rules aimed at reducing flooding."
Yahoo! News, Yahoo! News UK, and The Huffington Post quoted Professor Geoffrey S. Corn in an article titled, "Michael Flynn Will Keep Military Rank and Pension Despite Guilty Plea."
Professor Charles "Rocky" Rhodes was a guest on Houston Public Media's "Houston Matters" show to discuss whether a message on a truck can represent disorderly conduct.
Law.com quoted STCL Houston Vice President, Associate Dean, and Professor Catherine Greene Burnett in an article titled, "Animal Law Clinics Become Pet Projects at Law Schools."
News Radio 740 (KTRH) quoted Vice President, Associate Dean, and Professor T. Gerald Treece in an article titled, "Texas Sanctuary City Law Back in Court."
EVENTS
To become a child advocate, you must: be at least 21 years of age; submit to a background check, health screening, and child abuse/neglect central registry check; participate in both days of training; have your own transportation; and be approved by the Young Center. Need volunteers who speak Spanish If interested contact 832.364.4975 or email […]
LEGAL CLINICS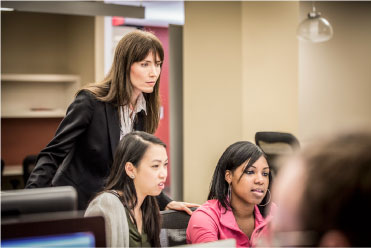 Real World Experience, Critical Representation
Our 19 clinics offer students the chance to learn valuable, real-world legal skills by providing critical legal representation to traditionally under-represented populations.