We foster a supportive culture where students recognize the value of working together and professors are committed to supporting their students.
Our alumni have gone on to distinguished careers in public service, corporate law, judiciary, and some of the nation's premier firms.
Graduates of South Texas College of Law Houston enjoy one of the state's highest employment rates.
Our students graduate with some of the lowest debt burdens among private law schools in Texas.
National Jurist magazine lists South Texas College of Law Houston as one of the most diverse in the country.
Our 19 legal practice clinics give students the chance to handle real cases on behalf of those who need it most.
We offer a legal education that blends case law theory with relevant experience and professional opportunities.
Our Advocacy Program has trained student teams that have won 131 national championships—more than any other law school in the country.
We believe that an accessible legal education can be a powerful force for positive change.
Located in downtown Houston, home to one of the nation's largest legal communities, we offer unparalleled access to internships and job opportunities.
Our graduates consistently outperform the five-year average bar pass rate for Texas.
PATHWAYS TO PRACTICE
Current and prospective students can learn about different career options in many legal fields, what it's like to practice in those fields, and how to plan a curriculum to emphasize desired career goals.
Find Your Pathway
LAW SCHOOL NEWS
Haynes and Boone, LLP and South Texas College of Law Houston are pleased to announce the release of the eighth edition of "Summary Judgments in Texas: State and Federal Practice" by Senior U.S. District Judge David Hittner and Haynes and Boone Partner Lynne Liberato. Published by South Texas Law Review, the latest edition of the popular, […]
More »
FACULTY IN THE NEWS
The Washington Post, SFGate, and the Connecticut Post quoted Professor Josh Blackman in an article titled, "Controversial ruling on health care law could face a skeptical Supreme Court — if it gets there."
News Radio 740 (KTRH) quoted Professor Charles "Rocky" Rhodes in an article titled, "Texas Court Takes Up Online Anonymity."
Professor Geoffrey S. Corn co-authored an editorial published in Indian Strategic Studies titled, "Israel's Next Northern War: Operational and Legal Challenges."
The Dallas Morning News quoted Professor Derek Fincham in an article titled, "70 million-year-old Tyrannosaurus skull is caught in tug-of-war."
KPRC-TV (NBC Houston) interviewed Professor Kenneth Williams for a story titled, "Is current law enough to protect children?"
WUSF News quoted Associate Dean T. Gerald Treece in an article titled, "One Year After Texas Church Shooting, Families Want the Air Force Held Accountable."
EVENTS
Alumni share their experiences and welcome the next class to the South Texas family. The event is graciously hosted by Benny Agosto, Jr. '95, Randall O. Sorrels '87, and Brant J. Stogner '06. It is planned in conjunction with the Office of Admissions and the Alumni Association of South Texas College of Law Houston.
Featuring panel discussions on: Cross-border trade compliance, Changing landscape of international anti-bribery and corruption compliance, Managing cross-border internal investigations, and Data privacy in the present and future Cocktail reception for speakers, attendees, and students to follow. Cost: $325; continental breakfast and lunch provided. CLE Credit: 7.25 hours general, including 1.75 ethics
LEGAL CLINICS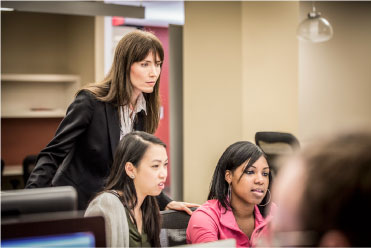 Real World Experience, Critical Representation
Our 19 clinics offer students the chance to learn valuable, real-world legal skills by providing critical legal representation to traditionally under-represented populations.