South Texas College of Law Houston Energy Law Negotiation Competition
The Energy Law Negotiation Competition provides students with an opportunity to develop their negotiation skills with real world fact patterns based on current issues in the field of energy law. Students specifically interested in pursuing a career in energy law also have a wonderful opportunity to network with experienced energy lawyers in Houston, the energy capital of the country, during a networking reception sponsored by law firms Haynes & Boone and Gray Reed & McGraw. What makes this competition unique is that every student competitor is guaranteed to be judged by experts in the oil and gas field.  We have been honored to welcome judges from a variety of energy companies and law firms including but not limited to:
Energy Companies: Anadarko Petroleum Corp.; Apache Corporation; BHP Billiton Petroleum; Cantera Energy; Chevron; EOG Resources; EP Energy; Fieldwood Energy; GeoSouthern Energy Corporation; Hess Corporation; Occidental Petroleum Corp.; Noble Energy; Shell; Southwest Energy; Swift Energy;  Talos Energy; Treadstone Energy Partners; ZTC Petro Investments
Law Firms: Andrews Kurth, Baker Botts; Baker Hostetler; Bibby, McWilliams & Kearney; Clennan, Hood & Bieber; Dupuis & Polozola; Garere, Wynne, Sewell; Godwin Lewis; Gray Reed & McGraw; Gordon & Rees; Greenberg Traurig; Akin Gump; Haynes & Boone; Hogan Lovells; Jones Day; Jones Gill; King & Spalding; Kirby, Mathews & Walrath; Kirkland & Ellis; Mayer Brown; McGinnis Lochridge; Morgan Lewis; Liskow & Lewis; Locke Lord; Reed Smith; Sadler Law Firm; Sanders Willyard; Steptoe & Johnson; Strong Pipkin Bissell & Ledyard; Vinson and Elkins
Thank you to our generous sponsors: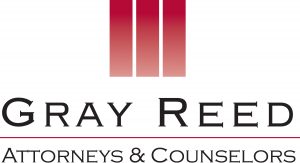 THE 4th ANNUAL COMPETITION WAS HELD MARCH 24-25, 2018.
During the 4th Annual Competition in March 2018, we were delighted to welcome 24 teams representing 18 law schools including Brooklyn Law School, Ole Miss, SMU, STCL, St. Mary's University, Tulane, University of Houston, University of Georgia, University of Oklahoma, University of Wyoming, University of Connecticut, University of North Carolina, Chapman, Southwestern, Texas Tech, LSU, University of South Dakota, and Georgetown.
Registration for the March 2019 competition will open in the fall of 2018. For additional information, please email Debra Berman at dberman@stcl.edu or call 713-646-2997.
Congratulations to the 2018 finalists!
1st place = Brooklyn Law School
2nd place = University of Wyoming
3rd place = University of Houston
4th place = Southwestern Law School
Past Competition Documents
2018 Competition Schedule
2018 Competition Rules
Score Sheet
2018 Round 1 Fact Pattern
2018 Round 2 Fact Pattern
2017 Round 1 Fact Pattern
2017 Round 2 Fact Pattern
2017 Final Round Fact Pattern
2016 Round 1 Fact Pattern