New ad campaign highlights law school's accomplishments
South Texas College of Law Houston has many points of pride, and our new advertising campaign hones in on the school's strengths. Here are some things you can expect to hear on the radio and to see around town or online:
Outdoor Boards
Stretching an impressive 48 feet across the Houston skyline, you may have seen our new outdoor billboards, including the ones shown below.  You'll find them at I-10 and I-45; I-59 at Caroline; and in the Galleria area at 610 and Post Oak. The messages will rotate every three weeks, so each location will show all three messages.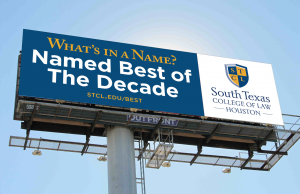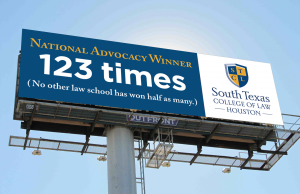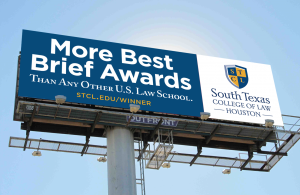 Radio Ads
Prospective students may also hear radio ads on NPR promoting our Admission's team's Feb. 11 information session. The radio ads are running now, encouraging future law students to RSVP to attend the event by going to www.stcl.edu/rsvp.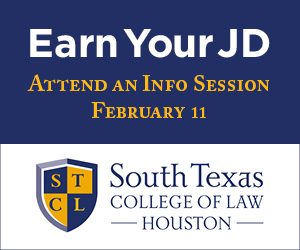 Online Advertising
As we embrace the power of the Internet, you may see online ads promoting the upcoming information session. These may appear on your Facebook newsfeed, on news websites, or on other Houston-area entertainment sites. The ads are targeted to prospective students who have either visited law school websites or who are in the age range of 23-49, have an undergraduate degree, and have expressed interest in law.  When clicked, these web ads take the user to our RSVP page for the upcoming Information Session.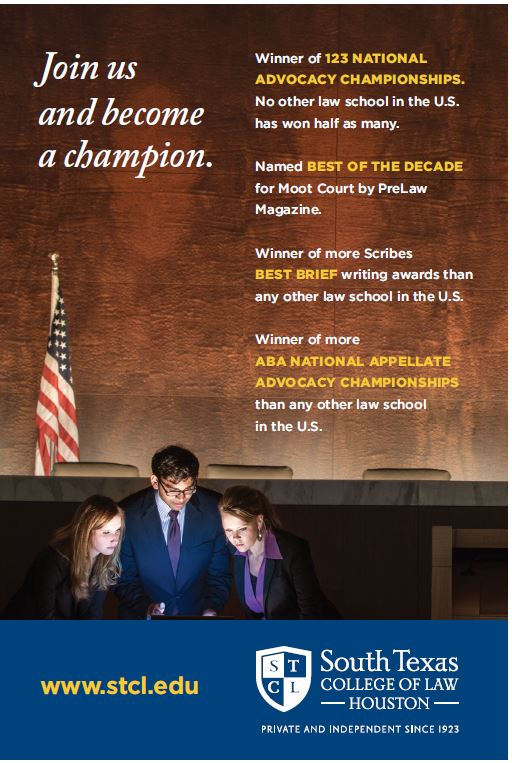 Law School Publications
One way of seeking out our next batch of outstanding law school students is to reach out to them as they graduate from college. We've placed some ads in the University of Texas student newspaper, The Daily Texan. These ads encourage students to "become a champion" by earning their JD at South Texas College of Law Houston.  Some of these ads will appear on the Daily Texan's website as well, with "storyteller" articles on the benefits of earning a JD at our school.
We will expand these ads to other strong feeder schools' newspapers and graduate fairs, as well.
You'll also see similar ads targeting prospective students in preLaw Magazine.
More to come
We'll also be placing a few ads promoting the strengths of our graduates in industry publications such as Houston Lawyer and Texas Lawyer. These ads are under development and will be shared once approved.
We have many strengths and points of pride that need to be shared widely!  We plan on doing much more and will keep you posted.