Student Spotlight: Chioma Ogechi Kalu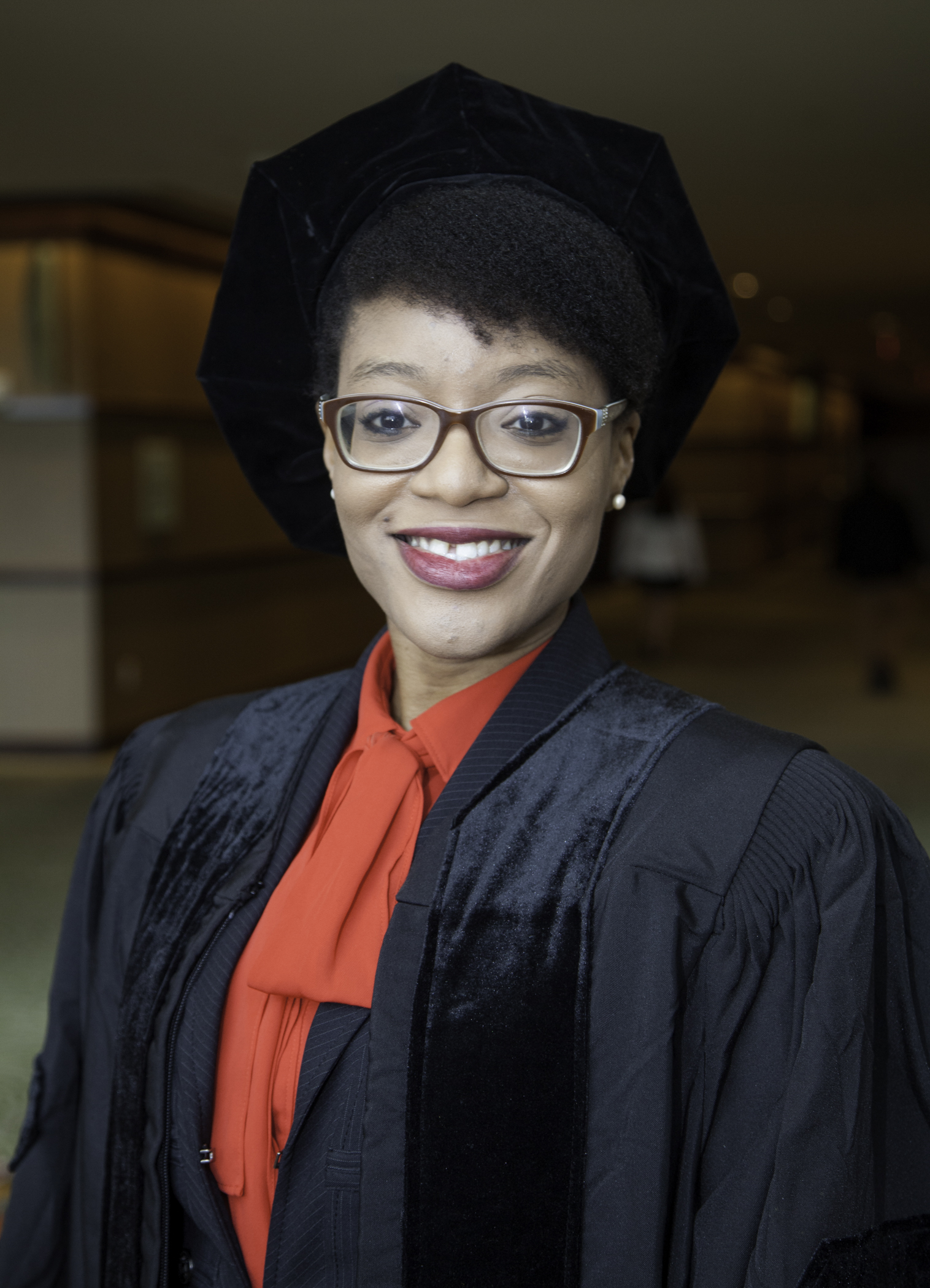 Chioma Ogechi Kalu has been described by clinical faculty as "one of those students who gets the big picture, resoundingly." Other phrases that faculty offer up include: "compassionate," "extremely caring," "dedicated," and "genuine." The professors and staff who work with her stress that even such endearing terms do not do justice to her level of commitment.
Chioma was a student in three direct representation clinics:  Family Law Advanced, Guardianship and Immigration.  Each clinic required more than one hundred hours of direct client service.  She volunteered pro bono service in one clinic over the summer, assisting on immigration matters, while enrolled in another clinic for academic credit.  During the summer session and between school terms, she often was one of the first to arrive in the morning and the last to leave at night.  Her volunteer clinic work has continued into the fall term.
Chioma immigrated to the United States from Nigeria. During grand rounds in the Immigration Clinic, she shared the story of her embassy interview with classmates, describing her anxiety and the process in detail and developing trends among the difficulties she encountered in cross-cultural communications.  Her openness and candor made the process of "coming to America" come alive for her classmates in a way that textbooks could not.  Her explicit recognition of the nuance in communication helped every student in the clinic to check their assumptions about non-verbal communication with clients, as well.
As a clinic student, Chioma was interested in learning the "why" behind specific processes, in a quest to determine how discrete pieces make up the whole of access to justice.  According to her professors, she never merely "went through the motions" or waited passively for her instructors to give marching orders.  Rather, she approached her clinic work and her pro bono clinic client work proactively.  She engaged in each project with true passion. Since she was juggling many time demands, she needed to excel at committing her time appropriately and effectively.  She was successful in doing so.  Clinical professor Carlos Calderon reports that Chioma repeatedly showed a firm realization that, if not for volunteer service providers, there would be no service available for many of her clients.  It was this knowledge that seemed to fuel her drive and inform her balance.
Her willingness to volunteer and spread the word about the worth of pro bono service recently was evident in a roundtable discussion during the daylong clinic boot camp attended by more than 70 of her fellow students.  Chioma was direct and eloquent in describing why she is passionate about the clinics' work, while remaining candid about the demands and responsibilities of participating in a clinic.  Her willingness to share both frustrations and joys, as well as to offer practice tips, was a highlight for new students just entering that realm.
Clinical professor Aimee Maldonado reports that Chioma's pro bono efforts extend beyond the walls of the law school.  She is currently working with the Houston Immigration Legal Services Collaborative on the Notario Fraud Committee.  Chioma brings critical insight to the project based on her knowledge of the local Nigerian community in Houston, which has often been the target of scammers claiming to be able to provide immigration relief.