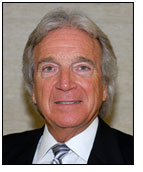 Hon. Bruce Wettman
Director, Mediation Clinic
Students at South Texas College of Law Houston are able to get real world experience in resolving a variety of disputes through their enrollment in the Mediation Clinic. Unlike the other clinical courses, students in the clinic do not serve as an advocate or represent clients. Rather, students act as neutral third-party mediators who assist others, most often parties to small claim disputes, in resolving matters. Cases vary and include civil matters such as landlord-tenant, contract, employment and consumer disputes. The cases are most often referred to the clinic through the local Justice of the Peace Courts in Harris and surrounding counties, along with the Houston Better Business Bureau. In order to enroll in the clinic, students must be in compliance with Texas Statute 154.052 requiring forty classroom hours of instruction in the mediation process by enrolling either in Mediation Theory & Practice or Mediation Practice.
Through this clinical experience students are able to develop and refine a variety of interpersonal skills that are important to effective problem solving and practical lawyering. In particular, they explore the rapidly developing field of alternative dispute resolution and contemporary law practice with its emphasis on settlement. As part of the classroom component of this clinic, students are also gain an understanding of the current expansion in Online Dispute Resolution (ODR). In addition to its education mission, the clinic also provides public service by its assistance to the courts and local agencies.
The Mediation Clinic also partners with the Equal Employment Opportunity Commission to offer clinic students a rare opportunity to gain experience mediating Federal employment disputes. These disputes involve charges of race, sex, color, religion, national origin, retaliation, age, and/or disability discrimination. Since the partnership began in 2012, our Mediation Clinic students have mediated 62 EEOC mediations totaling almost $500,000 in monetary relief. Students are also responsible for scheduling their own EEOC mediations, which presents an added opportunity to interact with lawyers in advance of the session. If you are interested in learning more about this exciting opportunity, please contact Debra Berman at dberman@stcl.edu or call 713-646-2997.
To register for the clinic, please fill out the Mediation Clinic Student Information & Acknowledgement Form