Virtual "Student Lounge" helps students stay connected from a distance
While web conferencing software has helped to reinvent classroom environments and host workshops and other virtual gatherings, there are some daily rhythms for which technology cannot substitute: running into a friend in the hallway and catching up, scanning the student lounge for someone to eat lunch with, or popping into a staff member's office for a friendly chat.
During the first few weeks of remote learning, Kirk Guillory, program administrator for student organizations, began to recognize common themes in his exchanges with students.
"I was emailing student organization members to check in on them, and many expressed feeling isolated and wishing they had a casual way to see and talk to classmates outside of class, the way they normally would interact on campus."
Guillory responded by creating a virtual student lounge — a recurring Zoom meeting where students can login throughout the day to meet up, talk about their experiences, and support one another.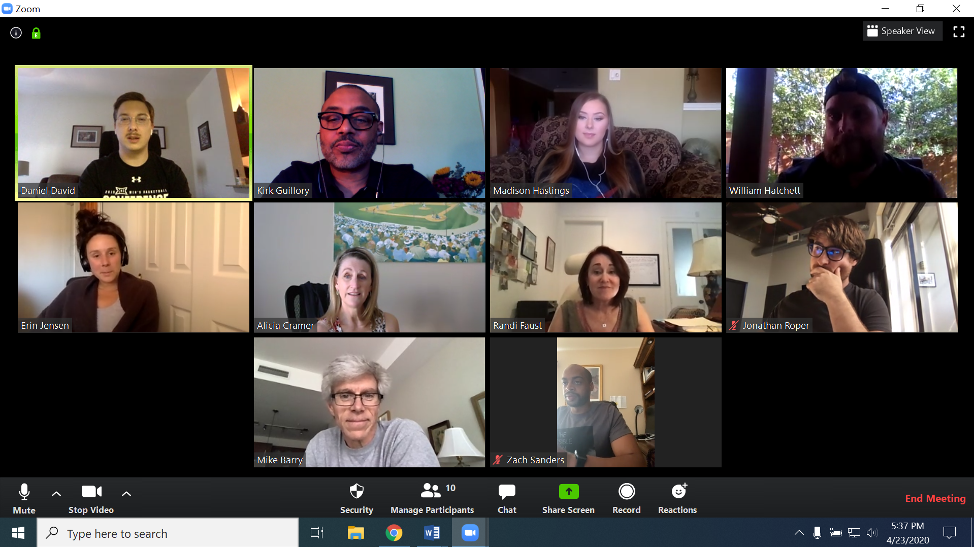 Erin Jensen, president of the South Texas Student Bar Association, has attended several of the sessions.
"It was much-needed and has been really well received," Jensen said. "It just gives us an open forum to catch up, share what we're going through, and add some levity to everyone's days. It's a simple act, but I really appreciate the thoughtful things that staff like Kirk have done to help give us some sense of normalcy."